Quick Links
LBRA Membership Form (new online version with PayPal payment option)
LBRA Membership Form (PDF version for printing)
How to Join
Whether you're a seasoned rower or someone looking for a new fun way to get in shape, Long Beach Rowing Association has something to offer everyone. LBRA is home to nationally competitive junior, adaptive, collegiate, and masters rowing programs as well as Learn to Row and recreational programs.

If you're an experienced rower or have recently completed one of our learn to row classes, you can join now by filling out this form.

If you don't yet know how to row or think you need a refresh, we offer lessons! Contact us at membership@longbeachrowing.org for pricing, class dates, and other information. You can also learn more by visiting our learn to row page.
Reasons to Join
Facilities
Our state-of-the-art facility houses large men's and women's locker rooms and showers, large workout room with the latest model Concept2 rowing ergometers, free weights, 5 boat bays and more.
Hours
The boathouse is open for rowing, erging and working out from 5:00 a.m. until 10:00 p.m. seven days a week, all year round to accommodate all schedules.
Annual Dues
Our annual dues are modest and we offer several membership levels, including individual, family and young adult. Boat storage fees are separate.
Boats
We house a lot of privately owned shells and we also have numerous boats for all levels of rowing that are available for individual or group workouts, coached workouts, travel and racing. We also have wherries for beginning and recreational rowers.
Coaching
Coaching is available all year long for anyone at any level to learn and enjoy safe, year-round rowing. For post-collegiate competitive rowing, see the coaching page.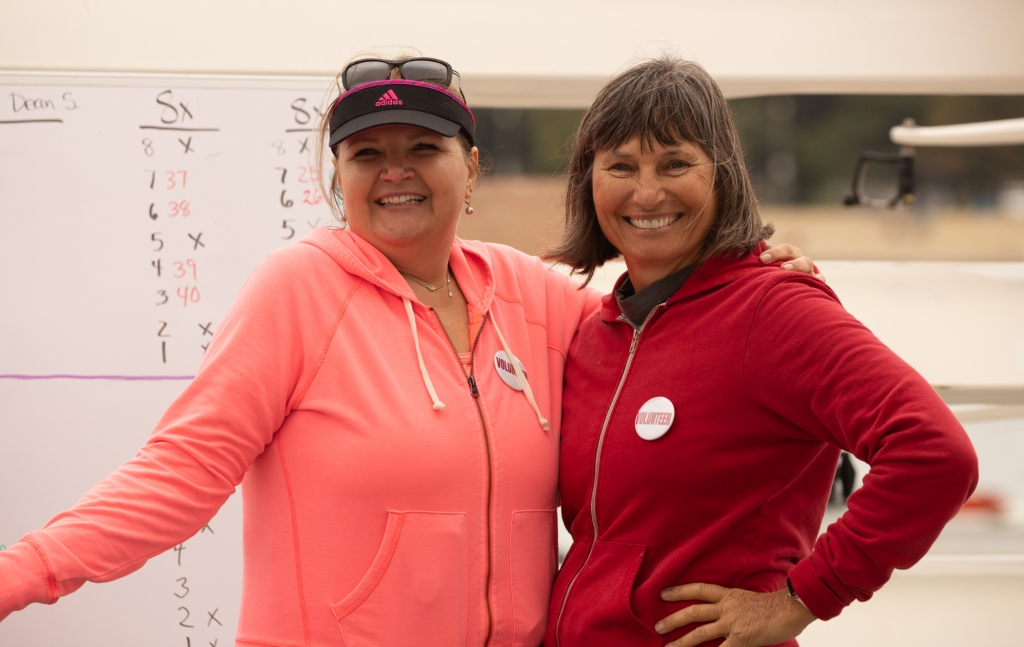 Camaraderie
We strive to maintain a friendly, supportive environment for anyone to feel comfortable whether you're just starting to row or ready to challenge yourself to the next level.